This is my First Post of my Tea Collection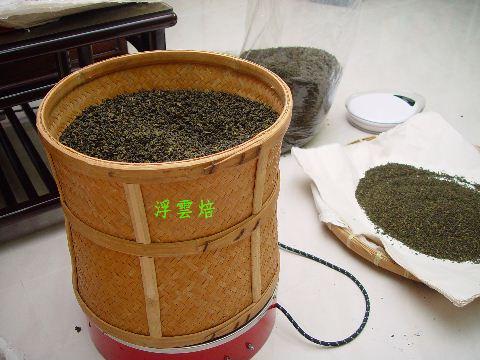 Hello everybody,
As you may know, I have alreayd had a blog call "Cloud's Puerh Tea Collection". However, apart from collecting Puerh Tea, I collect other old teas as well as such old Oolong tea and some Wuyi tea.
Therefore, I think I would like to also register another account so that my sub-domine (cloudstea.blogspot.com) can have a wider represention.
Cloudstea means that my collection does not confine to Puerh Tea only.
Of course, you are also welcome to visit my "Cloud's Puerh Tea Collection" at
http://cloudspuerh.blogspot.com/
Anyway, let's see how is going on. I may consider to consolidate both blogs in the future.
Hope you will enjoy my blog.
Desceiption to the photo
: Sometimes, I will use a specially home use designed bamboo equipment to dry my tea over a fire (actually, heat generated by electricity). This can modify the taste of oolong tea.